Career Counselling
Finding the right career is a long journey. At FSPPM, no matter at which career stage they are in, students are assisted with guidance, tools, and resources to help them succeed. With a broad network with business and nonprofit leaders, consultants, lawyers, securities analysts, government officials, professionals in finance, telecommunications, energy, healthcare, or education, and even social entrepreneurs, FSPPM strives to help our student explore new heights in their career.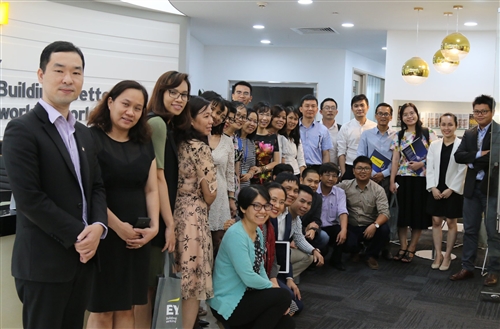 Research Opportunities
Students interested in research at FSPPM have many opportunities to do so. Students can support fellows and faculty members with existing research or be guided to write their own research. Many students' research papers were published in books, international journals, or used as case studies for teaching. The Best Thesis Award annually recognizes and awards students whose theses successfully solve research objectives or make significant contributions in theory and practice to public policy research.
Library
There are around 5500 book titles, 30 journals, 14 online databases in both English and Vietnamese available at the FSPPM library. These documents are mostly used as learning and teaching materials at FSPPM.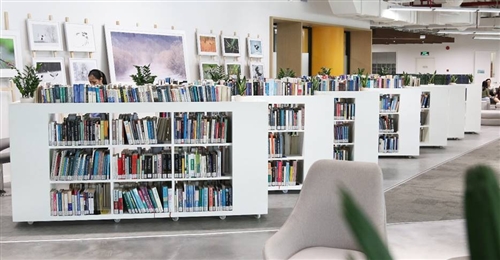 Wellness Center
Fulbright Wellness Center offers free wellness counseling services to all Fulbright students to help them cope with any pressure inhibiting their academic success. The Fulbright Wellness Center aims to build a healthy and vibrant environment at Fulbright that supports and empowers all to succeed through mental health wellness strategies.
Sports
Students can participate in many sport activities such as Yoga, football, or running at FSPPM. Playing sports together offers a way for students, faculty and staff to come together to pursue their passion, strengthen our community, exercise the values of teamwork and collaborations, and provide spaces for bonding and fellowship to strengthen the Fulbright community's social fabrics.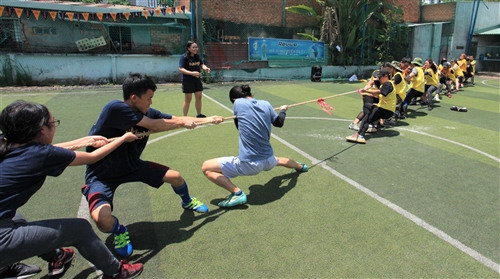 Policy Seminars
Policy seminars are regularly organized for scholars, policy makers, global and national leaders and managers to share with students their perspectives on key policy problems.